Residential Window Tinting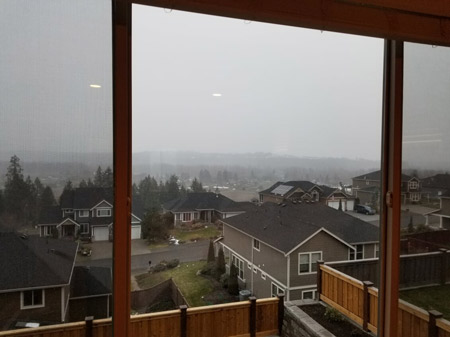 When you want incredible residential window tinting for your Puyallup home, you want to call the experts at SC Window Tinting. Our home window tinting services provide your home with some exceptional benefits for your comfort, health, and well being. With professional residential window tint installation, you get beautiful results; you can be proud to show family and friends. Our careful application and high-quality window films are designed to last for decades.
SC Window Tinting has been supplying Puyallup residents with quality window tinting for their homes since 2001. The team of professional window tinters also perform window tinting on commercial buildings and personal vehicles. For all of your window tinting needs for homes, businesses, or vehicles call the expert tinting team at SC Window Tinting!
Window Tint from An Industry Leader
We use Xpel window films to provide our customers with a great selection of cost-effective tinting options. These come in a wide array of shades, and we can help you identify the perfect tint to protect your home. Protection is one of the most significant benefits offered by residential window tinting that Puyallup families need. This protection extends throughout your home. Protection from these window films includes protection from harmful UV rays, as well as shielding outsiders from seeing your belongings inside. Xpel films come in different shades and colors that can enhance or complement the look of your home. Contact one of our tint experts today about protecting your home with Xpel window films!
Benefits of Residential Window Tint Film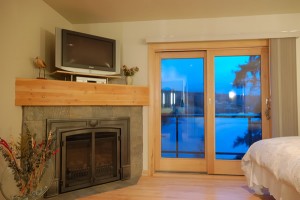 Protect your home and belongings inside with residential window tinting services from our professional tinting team. Tinting your home's windows bring plenty of benefits. Here are just some of the great things that tinted window films can do for your home:
UV Ray Reduction

 

– The health of your family and friends is so significant. Our tinting applications help to protect you from the most harmful effects of the sun by reducing UV rays by as much as 99%. That protection doesn't just affect occupants, though. UVB and UV rays can damage wall hangings, upholstery, and more over time. We can help protect your home from both with a single application.
Electrical Savings

 

– With summers getting increasingly hot, it's essential to take every step necessary to cut down on the need for electrical cooling. With our

 

residential window tint services, Puyallup residents can save money on their energy bills. Tinted windows provide constant and immediate heat reduction, reducing the need for costly AC.
Cut Glare

 

– Sunlight can make everyday activities difficult, especially when it's highest in the sky. Viewing screens or even reading can cause extreme discomfort. Our tinted window film is an easy and effective way to reduce glare in the home, making your environment comfortable and cozy any time of day.
Added Level of Privacy – Cutting out sunlight and harmful UV rays are high for you and the other residents of your home, but window tint can also bring a new sense of privacy to your home. Residential tinting can make it harder for people to see inside your home, potentially decreasing the opportunity for them to see the belongings inside. This added security is an excellent benefit for our customers!
Less Damage If Window Breaks – Tinted window films can add an extra layer of protection to prevent the window from shattering as glass does. Protecting your home's windows with this film can eliminate the risk of shards of glass from smashing into the house and potentially cause injuries.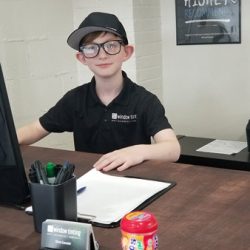 SC Window Tinting is a family-owned window tinting company located in Puyallup, Washington. We are your local tinting experts for residential, commercial, and auto window tints!
With all of these benefits for your home, why wouldn't you apply these durable window tinting films to your home's windows? Call one of our knowledgable experts today!
Puyallup's Choice For Residential Tinting
For the highest quality of window tint and excellent customer service, contact the team of window tinting professionals at SC Window Tinting! Our window tint films come with a lifetime warranty that covers you in the event of fading, peeling, or delamination. There's never been a more affordable, easy way to achieve professional results and reap the benefits of residential window tinting in Puyallup. Along with residential windows, we can also tint commercial buildings and vehicle windows. Call (253) 376-4826 and contact us today and enjoy the benefits for yourself!