Quality Commercial Window Tinting in Puyallup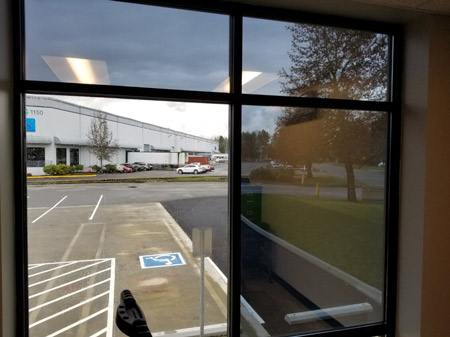 When you want exceptional commercial window tinting Puyallup businesses rely on, you want SC Window Tinting. Our commercial window tinting services provide your business with some incredible benefits for customers, employees, and your bottom line. With professional window tinting installation, you get gorgeous looking results you can be proud of, designed, and applied with skill and care to last for decades to come.
SC Window Tinting has been providing exceptional window tinting for Puyallup businesses since 2001. Our expert window tint team can also perform tint jobs for car windows and residential windows.
Window Tinting Customized for Your Business
We use Xpel window films to provide you with the most extensive range of affordable tinting options. These come in a wide variety of tints, and we can help you find the perfect shade to protect your business. Protection is one of the primary benefits of commercial window tinting Puyallup businesses need. This protection covers more than meets the eye.
Commercial Window Tinting Benefits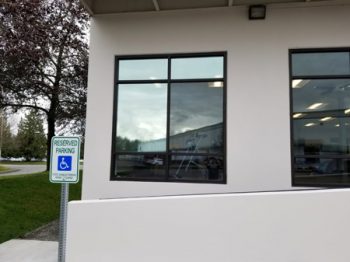 Protect your business with commercial window tinting! Here are some of the other quality benefits that come from professional window tint:
Reduce UV Rays

 

– The health of your customers and employees is extremely vital to the success of your business. Our tinting applications reduce harmful UV rays by up to 99%. That doesn't just protect your skin, though; it protects furnishings, wall hangings, and more. UV and UVB rays degrade inanimate objects as well as being harmful to humans. We can help you protect both in one affordable visit.
Save Electricity

 

– Cooling makes up a large percentage of an electric bill in the summer months. We provide

 

commercial window tinting, Puyallup trusts to save them money. With summers projected to get hotter, this an easy way to provide excellent heat reduction, keeping your building naturally more relaxed.
Filter Out Glare

 

– The harsh glare from natural sunlight can make viewing monitors and other necessities incredibly tricky. That can be extremely distracting for employees. For service-oriented businesses, it can make customers uncomfortable, shortening their stay. Our window tinting dramatically reduces glare, making it easier for everyone to see what makes your business so great.
Protect Your Furnishings – While the glare from sunlight can make your employees and customers uncomfortable, it can also be wreaking havoc on the flooring and furnishings in your office. With quality tinting from our expert team, we can keep the harmful glare down and help your flooring and furnishings last longer.
Puyallup's Window Tinting Professionals
With a lifetime warranty that guarantees against delamination, peeling, and fading, there's never been a smoother, more affordable way to get professionally applied commercial window tinting in Puyallup. Call (253) 376-4826 or Contact Us and experience the difference for yourself!